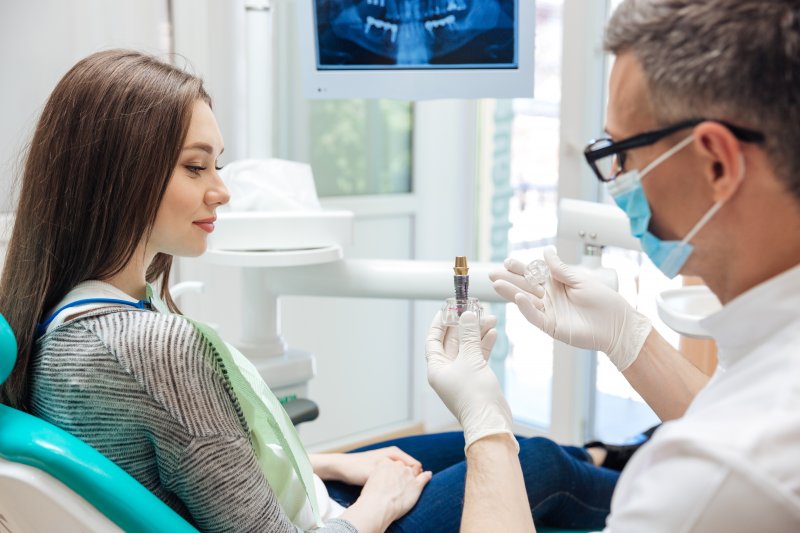 For a lot of people, summer is a time when your run outside, fire up the grill, and enjoy the warm weather. But here in Tucson, summer is really all about trying to stay out of the heat as much as possible.
If you want to spend some time in the A/C, you may use this as an opportunity to get some dental work that you've been putting off. If you're missing teeth, for example, you might want to try getting dental implants. Here's why summer is the perfect time to spring for this surgery.
1. A Little More Downtime
Typically, when kids are out of school, people's schedules start to slow down a little bit. There isn't the holiday rush that picks up in fall and winter, and people in general seem a little bit more likely to take things easy.
If you have a little bit of downtime now, this summer is a great opportunity to make a difference in your smile.
2. The Joys of a Soft Food Diet
Immediately after surgery, it may be a good idea to refrain from eating anything tough or chewy. Many providers even recommend adopting a soft food diet for a few days, and even though it might not always be strictly necessary to do so, it's never really a bad idea.
Under normal circumstances, sticking to a soft food diet may be a little bit of a challenge. However, in the summertime, it may actually be something that you enjoy! Smoothies, cold soups, and even a little bit of ice cream are great on a summer's day, and these staples are perfect for a soft food diet.
3. No Time Like The Present
The biggest thing that makes summer a great time to get dental implants is that it happens to be summer right now! The sooner you take the plunge into getting dental implants, the faster you'll be able to eat, talk, and smile the best that you can. So if you're on the fence, there's no time like now to start bettering your oral health. By this time next summer, you'll have a smile to be proud of!
About the Author
Dr. Alison Fitzgerald has spent the last 15 years helping her patients to love their smiles. She takes the time to get to know her patients as people, which makes improving both their health and self-esteem all the more gratifying. Dr. Fitzgerald received her doctorate from the Creighton School of Dentistry, and since graduating has studied extensively at with Partners in Synergy, the Kois Center, and the American Orthodontic Society.
If you have any questions about dental implants, we can be reached at our website or by phone at (520) 338-2980.